Committed to preserving the earth's most precious resource, water.
It takes a drop to make a difference. Whether it's water conserved, a disposable bottle recycled - or better yet never bought. We believe every drop makes a difference.
Every drop matters in the design of our water bottles and coffee mugs too. We take great pride in our leak-proof technology. Whether your day takes you to work, to the beach, or to the mountains, you'll sip with confidence with AVEX.
At AVEX we are committed to supporting those organizations that preserve, and protect access to, the earth's most precious resource, water.
As such, we have partnered with organizations that share our intention. Partners that understand that every action makes a difference and that positive change can happen, one drop at a time.
Join us on Instagram as we all do our one drop of difference to make the world a better, cleaner place.
Partners that we support: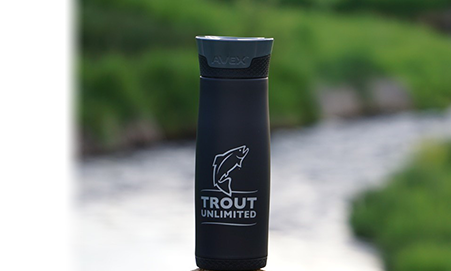 Mission: To conserve, protect and restore North America's coldwater fisheries and their watersheds.

Vision: By the next generation, Trout Unlimited will ensure that robust populations of native and wild coldwater fish once again thrive within their North American range, so that our children can enjoy healthy fisheries in their home waters.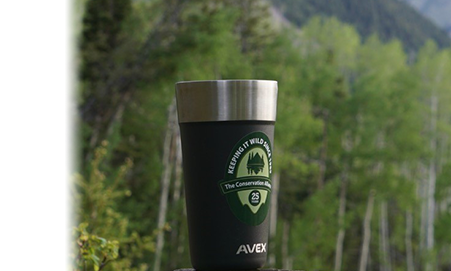 Mission: The Conservation Alliance's mission is to engage businesses to fund and partner with organizations to protect wild places for their habitat and recreation values.

Vision: To protect and restore America's wild places.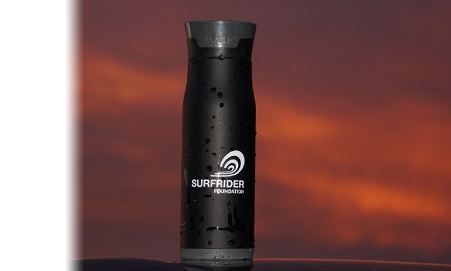 Mission: Thirty years ago, a group of surfers from Malibu, California, were concerned about the health risks associated with environmental threats posed by escalating coastal development at their favorite surf spot. They took action. Not even they could have envisioned the history they were making when they succeeded in protecting their beloved surf spot.
Since its inception in 1984, the Surfrider Foundation has evolved into one of the largest non-profit grassroots organizations dedicated to the protection and enjoyment of the world's ocean, waves and beaches through a powerful activist network.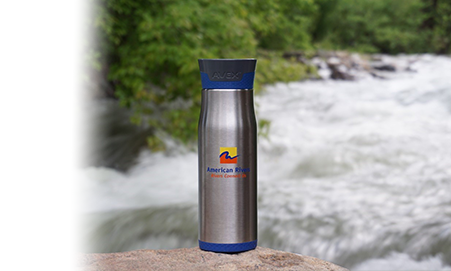 Mission: American Rivers protects wild rivers, restores damaged rivers, and conserves clean water for people and nature.

Vision: A nation of clean, healthy rivers that sustain and connect us.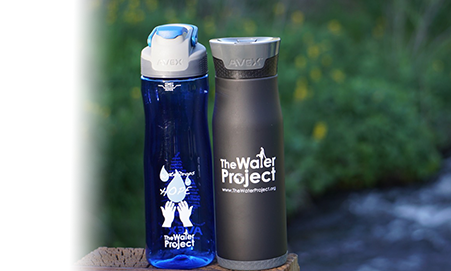 Mission: The Water Project, Inc. is unlocking human potential by providing sustainable water projects to communities in sub-Saharan Africa who suffer needlessly from a lack of access to clean water and proper sanitation.